Posted on
By Vanessa Northrop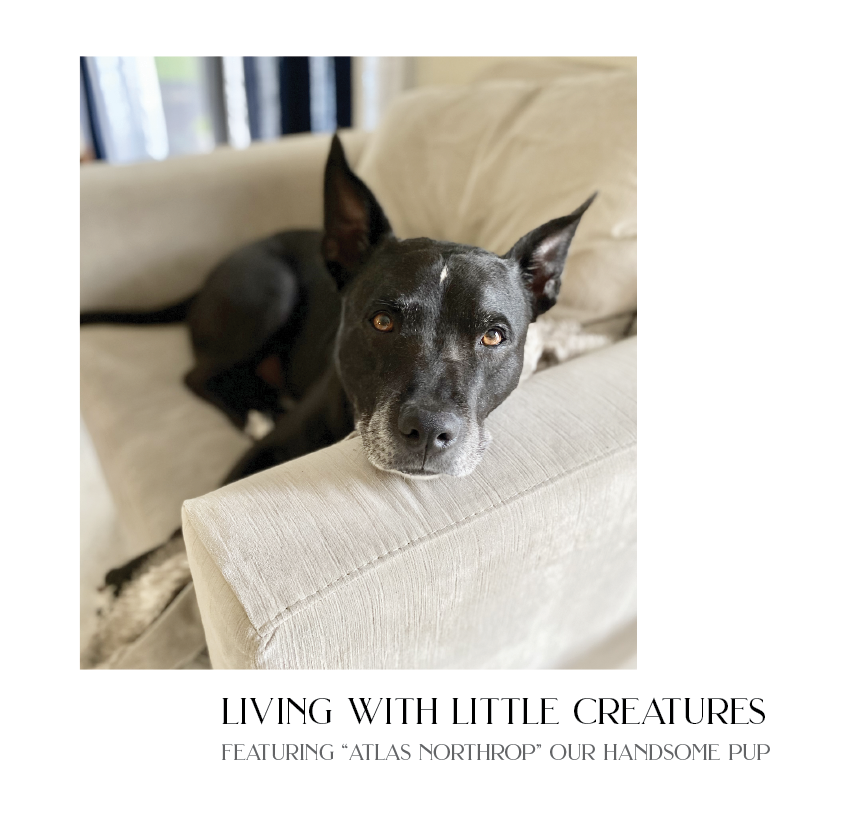 "Rules of the House"
The dog is only allowed in certain rooms.  Ok, the dog is allowed in all rooms but has to stay off of the furniture.  The dog can get on old furniture only.

Fine, the dog is allowed on all the furniture but is not allowed to sleep on the bed.  Ok, the dog is allowed on the bed but by invitation only. The dog can sleep on the bed whenever he wants but only at the foot.  Ok, the dog can sleep anywhere on the bed but not on the pillow.  

The dog can sleep on the pillow.

I saw this on an accent pillow in a little boutique one day but the font was wrong and so was the shade of linen on the fabric so of course I could not buy it. Visual always comes before the message for me.  

Anyway, some of my friends and family have such will power with their pets and do not allow them on furniture. I only hope to be so strong in my next life.  As a child my pets were never allowed on furniture but I secretly allowed them on my bed and of course grew up to spoil my pets rotten!  I admit it is hard work when one obsesses like I do in maintaining a beautiful and clean interior but I would have it no other way. My two favorite tips are: Fabric/Materials count and relax!  

FABRIC  & MATERIAL COUNT
My little darling Atlas (pictured above) is a real sweetheart and all that know him adore him.  My favorite story is when my boy gave him a bath outside and Atlas proceeded to run back into the house soaked with muddy feet and of course jumped on the sofa!  Thankfully the sofa was covered in  Crypton Fabric  a marvel of an invention and a must have these days for us all.  And kudos to our Upholstery Line Rowe Furniture for providing us with hundreds of Crypton and other Crypton like fabric choices!   Another modern marvel is the availability of  attractive indoor/outdoor rugs that are super cleanable and not expensive. Call me up and I'll share my some amazing recent finds!

THERE WILL BE ACCIDENTS, RELAX
Another one of my fav "living with pets"  memories is the drama around a gorgeous new dining table. The table was delivered, installed and looked amazing of course.  It was a gorgeous SoFla day that morning so we had the French doors open right behind the dining table.  Atlas was chasing something and darted out slamming his entire muscular body into a leg and SNAP.  That was hard to take but what can you do, the iguana outside needed to be had.  When you live with them you take things like this with patience otherwise you would go insane.  

Living with them can be quite the journey but I would not have it any other way.  If you live with them and need some advice on purchasing new furnishings stop by for a chat.  I'll share all I have been through and figured out along the way. 

PS This is the absolute perfect time to bring a new pet home since life in the time of COVID has at least brought us more time at home.  Check out your local shelters right now!  You never know who you may fall in love with. 
Hugs,