Posted on
By Vanessa Northrop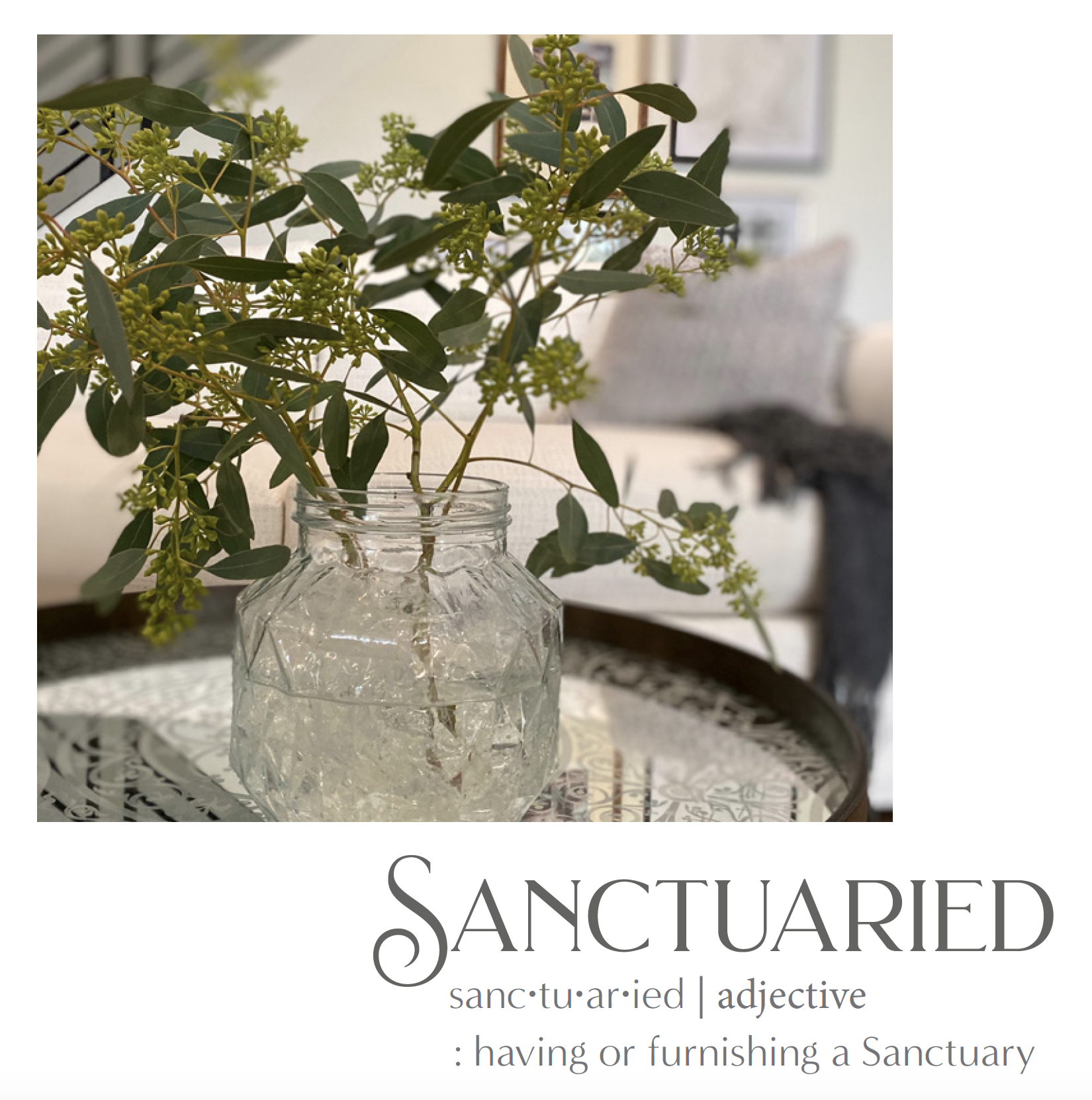 Hello, I'm Vanessa one of two owners here at Sanctuary.

This blog, named Sanctuaried, will feature my perspective on creating and living a comfortably elegant life at home, doing so while living with little creatures (kids and pets), finding the perfect pieces for your home plus keeping a sense of humor and your sanity along the way.   

Maintaining your sanity while doing the above is important because having a passion for visual beauty can create a deep inner madness.  This inner madness can only be cured by creating visual beauty yourself or finding others that can help you create it.  

Speaking of madness what a crazy journey Covid-19 has led us on these past several weeks. WOW.   After several weeks I have finally internalized it, managed to keep some sanity homeschooling my school aged children while continuing to work full time, and have found some things I have enjoyed during this pause.  One of them has been simply being home more. I have always worked full time and my time at home has always been nights and weekends which of course are filled with many chores and time with friends and family.  This Pause has helped me sit in all areas of my home, inside and out, and has brought me many creative ideas.  In addition I have also observed how my children, husband and pets live within the home giving me other thoughts on how to make their lives more comfortable in their own spaces, hobbies and passions.  I have always wanted the time to do this a-la Bunny Williams (one of my design muses) where in one of her books, An Affair with a House, she sits in every room for a couple of hours just to see what her family or guests will experience when in that space.  The gift of a little free time allows this.

So now that you are quarantined try this and journal to help you remember the reflection later when it all goes back to what is was or whatever it will be.  More than ever you will realize the extreme importance of creating your own sanctuary and remember I can help if you need me. 

Be safe and try to enjoy the best of our little pause,